Just Seafood Inc.
"The Fresh Seafood Store"
TM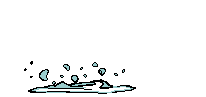 Featured Song
The Fishing Song
"I'm Gonna Miss Her"
by Brad Paisley
CLICK On The "Play" Arrow To Hear Any Song
1.
 Kenny Chesney -Old Blue Chair
3.
Andy Griffith -The Fishing Hole
4
.
Chris Rea -Gone Fishing
5.
Turin Brakes
-Fishing For A Dream

8. Paul Weller -Above The Clouds
9. Louis Armstrong -What A Wonderful World
Stumbled on this great local artist!
John Myshrall is a very talented singer/songwriter originally from Millville, New Brunswick, Canada. 
John has spent most of his life living and performing in the Carleton Country area in a assortment of bands as well as solo.   
This footage was shot at the Fredericton High School Theatre for the TVNB show Maritime Country, back in 1998. 


*Recommended by Kim P.
NOTE:  DO NOT add Conduit or Agree to any other changes before you Install DivX.

___________________________________________________________